Have fun learning English at All Saints'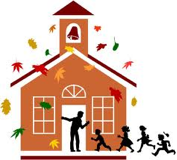 The English speaking community at All Saints' organizes evenings in English designed to make practicing your English FUN!! These are usually held on the first Tuesday of the month, unless otherwise communicated.
PLEASE NOTE: THE NEXT DATES ARE Tuesdays from 20.30 to 22.00 on:
– Tuesday 12 September
PS. As you may know, attendees usually offer a donation of €10, which contributes to the work of the church. If you are not in a position to make this donation, please feel free to offer what you can.
We look forward to seeing you all!
Why not bring along a friend?
Activities will include games, simulations, singing, comedy, talent shows, readings, lively discussions and even some dancing…..all in English.
As we are not offering traditional English courses, we recommend that participants have a basic to intermediate level of comprehension.
If you are interested in participating or if you have any questions, send an email to the coordinator or telephone her –
Carol Carmody: carolcarmody@iol.it / Mobile: 348 2501593